Testimonials are honest feedback from past customers that communicate their unique experience working with you and the value you offer.
Next time a customer purchases your product or goes through your service process, send them this email template within 24 hours so their experience is fresh, top of mine, and can be written into an effective testimonial. (Scroll down to easily copy and paste each option into an email.)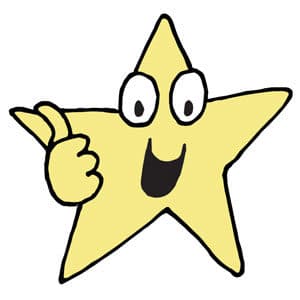 Hi [CLIENT'S NAME],
I can't say this enough, but it was such a pleasure working with you on [PROJECT NAME]. I'd love to be able to share our experience with my growing audience.
OPTION ONE:
Would you mind providing me with a few sentences about your experience with me that I can share with my community?
OPTION TWO:
Would you mind answering the following questions about your experience with me that I can turn into a testimonial for my community?
What was the challenge you were facing when you bought ______?
How did that make you feel?
What changed after______?
Can you share a specific result?
What feature did you like most?
Would you recommend ______ – and to whom?
Is there anything you'd like to add?
Thank you again for this opportunity and I look forward to working with you again in the future!
[YOUR NAME]
Ready to email a happy client?
Just click on the 'copy' button in the code box below, paste it into your email, customize and send!
Copy and paste option one:

				
					Hi [CLIENT'S NAME],

I can't say this enough, but it was such a pleasure working with you on [PROJECT NAME]. I'd love to be able to share our experience with my growing audience. 

Would you mind providing me with a few sentences about your experience with me that I can share with my community?make you feel?

Thank you again for this opportunity and I look forward to working with you again in the future!

[YOUR NAME]

				
			
Copy and paste option two:

				
					Hi [CLIENT'S NAME],

I can't say this enough, but it was such a pleasure working with you on [PROJECT NAME]. I'd love to be able to share our experience with my growing audience. 

Would you mind answering the following questions about your experience with me that I can turn into a testimonial for my community?

What was the challenge you were facing when you bought ______?

How did that make you feel?

What changed after______? Can you share a specific result?

What feature did you like most?

Would you recommend ______ - and to whom?

Is there anything you'd like to add?

Thank you again for this opportunity and I look forward to working with you again in the future!

[YOUR NAME]