Your website is a reflection of you and your values.
So, when a potential lead lands on your website, what is it you want to communicate that shows them who you are, what you do, and why you do it?
Think of your business as the greatest story ever told. What does that story look like?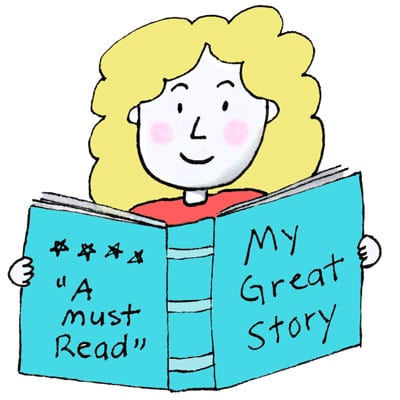 Your protagonist, your customer, is on an eager quest to find a solution to a problem they have. Along the way, they're going to come across a few characters that influence their decisions.
How will your business enter the story and become your customer's guide to living happily ever after?
It starts by identifying your WHY.
Clarity and simplicity is key here. And that's why we need to start with the basics before launching a website.
That includes:
Your company mission, vision, and core values
Your brand image
Your brand messaging
To help you get started in building your business foundation, and clarify your WHY, I'm guiding you through the three things you MUST do before you take your business online.
1. Identify your company mission, vision and core values
Your company mission expresses how you solve a problem that your customer has. Your company vision paints the picture of what you aim to accomplish with your solution.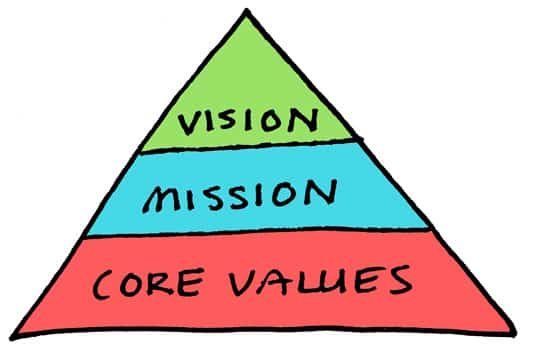 Ask yourself:
What is the problem that your customers are currently facing?
How do you solve that problem in a unique way?
How does solving that problem make the lives of your customers more fulfilling/convenient/inspiring?
This will lead you to writing your core values.
When identifying your core values, you'll want to lean into your emotional, social, and philosophical values as a business owner and as a business. Clarifying your values, and embodying them fully, will make it easy and natural to embed them into your business practices.
For example, two of my core values, as a business owner and a business, include a love for learning and collaboration. How I communicate my values through my brand includes:
Investing in resources and learning opportunities to stay updated on the digital world
Offering one-on-one website management coaching for clients
Connecting clients to the best contractors and people on my team to bring their project vision to life
As an exercise, sit down and write your top three values.
How do your values connect to the values of your audience? How might you express your values through your core offerings, processes, and brand image?
Once you get started with three values, I'm sure another ten will spill out. (If you need some extra help, check out this article from MindTools.com.)
"Your personal core values define who you are, and a company's core values ultimately define the company's character and brand. For individuals, character is destiny. For organizations, culture is destiny."

– Tony Hsieh, CEO of Zappos
2. Build your brand elements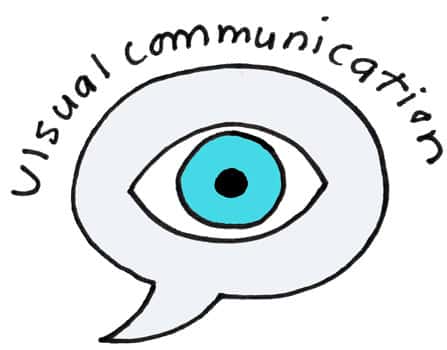 Building your unique brand is a beautiful process that brings your vision, mission, and values into the visual look and feel of your business, reflected in:
Your logo
Brand colors
Fonts
Photography and Imagery
By working with a design team or creative director to create a brand image that represents your emotional, social, and philosophical beliefs, you'll be able to translate your value throughout the design of your website.
Let's say you are a builder who works on large scale, residential projects. You value safety, creativity, and developing functional spaces to accommodate the families that reside within them.
Communicating these values through your branding might include warm colors, clean and structured fonts and layouts, fluid shapes, and portfolio images that include real families you've worked with enjoying life in their new homes.
When you've started to assemble the look and feel of your brand, it lays the groundwork for writing your foundation copy and how you will communicate your story to your audience online.
3. Clarify your messaging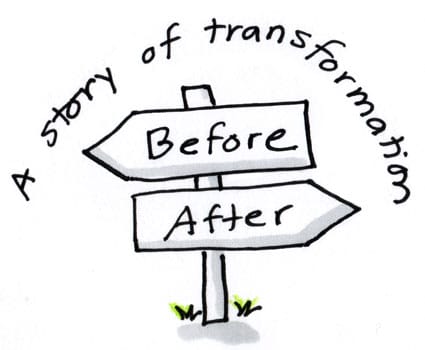 Content is king in the digital world.
But only if you have a clear understanding of who your audience is, what value you offer them, and how to empower them to take action.
Your copy and your visuals need to tell an engaging and transformative story that in turn guides your audience through your sales funnel.
Ask yourself:
What about your process makes accessing a solution to a problem that much easier?
What personality traits represent your brand most, and how will they resonate with your audience?
What are some phrases or words your customers frequently use to reference your solution that can be written into your story?
Working with a content strategist to clarify your messaging, audience, brand voice and tone will provide you the opportunity to build a memorable brand that your ideal clients choose every time (and can't resist!).
Already got the foundations covered?
Let's jump on a call to discuss taking your business online. We'll dive into your project vision and how my team can bring it to life through design, development, copy, and SEO (Search Engine Optimization.)