Builds custom iron railings and gates for Seattle homeowners.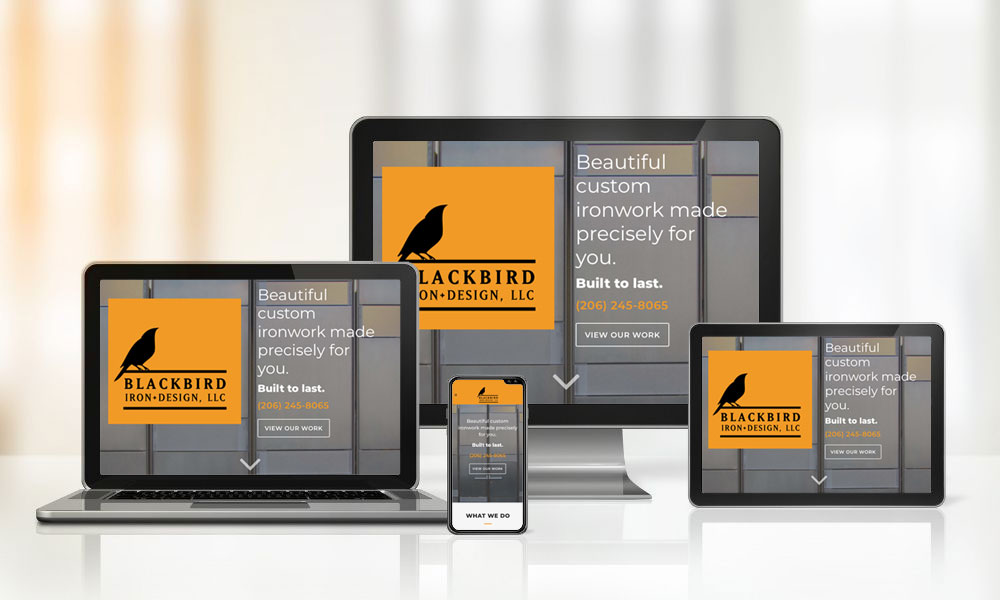 Blackbird Iron & Design was growing. As an evolving business, their website was living in the past and was ready for an upgrade. Their work wasn't being showcased well. Their website didn't work well on mobile phones. And they weren't showing up in Google searches.
Their business had evolved, now their website needed to catch up.
Today Blackbird Iron regularly hears from customers that they contacted them because they love their website, and they can choose a railing for their own homes from the portfolio of work on the site. Here's how we made it happen.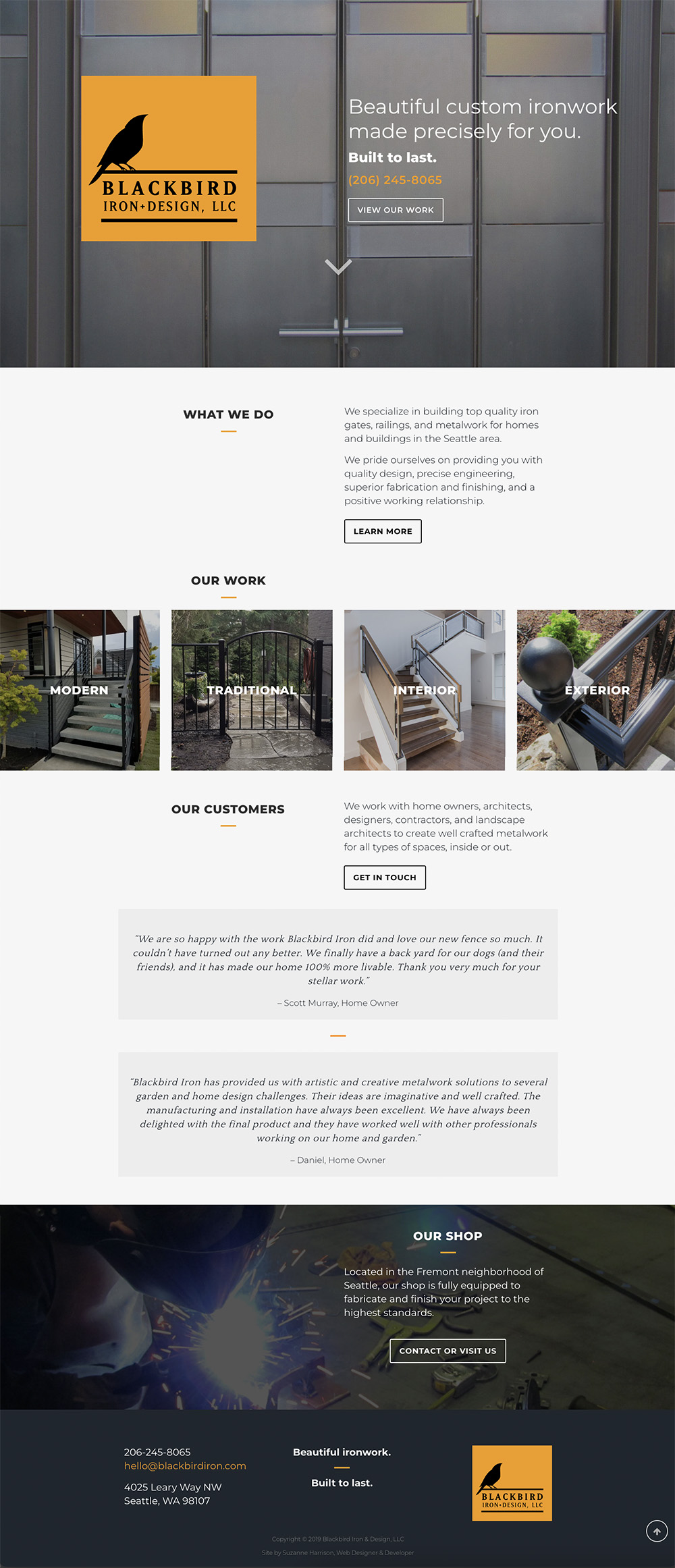 I'm married to Todd, the owner of Blackbird Iron & Design, so I know him well (obviously), and I know a lot about his business. I know how he operates and what he cares about most. This deep understanding made it easy for me to build a website that expresses what sets Blackbird Iron apart.
Blackbird Iron takes great care to ensure their work is safe and practical, but also beautiful and fitting to the style of your home.
Blackbird's expertise and attention to detail means things go smoothly and the ironwork lasts a lifetime.
Todd knows the value of his work, and takes a personal approach with his clients to get the best results.
Website Build-Out and Results
An online portfolio showcases their body of work and allows customers to envision the ironwork in their own homes
With a well organized and categorized portfolio, viewers can easily find the type of railing they want. Todd has fewer conversations about options, and knows what his audience is most drawn to.
Showing up first in Google Results
With a simple and straightforward website, the strategic use of keywords, mobile friendly design, updated online listings, a review and backlink strategy, Blackbird Iron pushed its way to the top of the list on Google My Business
"Suzanne has a great visual sense, was super helpful in listening to and discussing our priorities and then rendering them in a highly functional and visually appealing end product. She was (and is) easy to work with, and we have had a noticeable uptick in web inquiries and phone calls since launching. We also now have a highly useful visual tool that we can have clients look at when discussing various metalwork options we offer. This has easily been worth the investment, and only a few months after launching."
– Blackbird Iron & Design