Landscape Architect Designer & Builder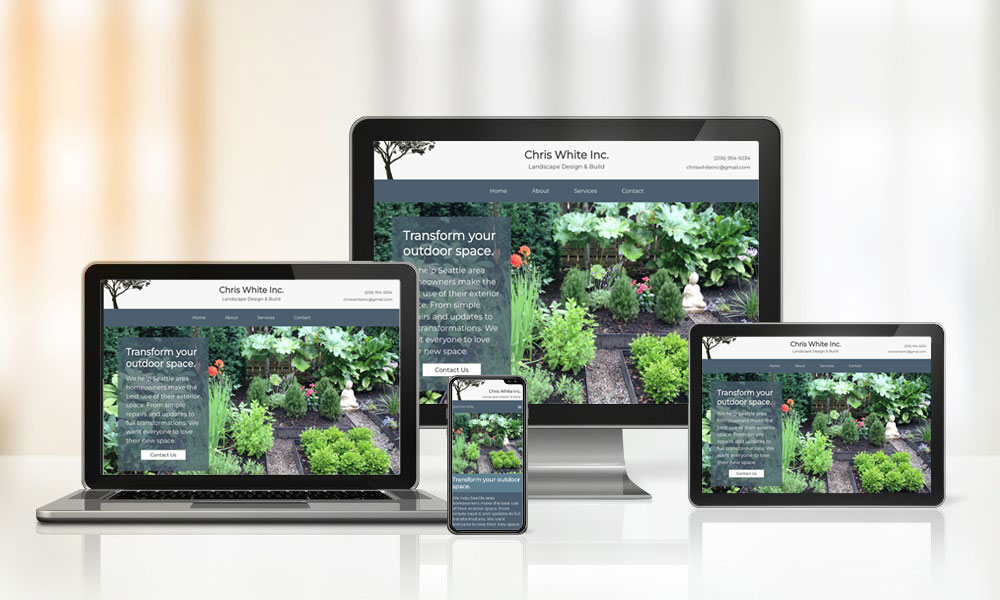 Helping Seattle homeowners transform their outdoor space.
Chris White is a talented and busy landscape architect who's all about reimagining possibilities for his clients. He helps them design, budget, and build landscapes that make the best use of their space.
Chris had started to build his own site, then came to me to help him build a site that more clearly reflects the great work he does.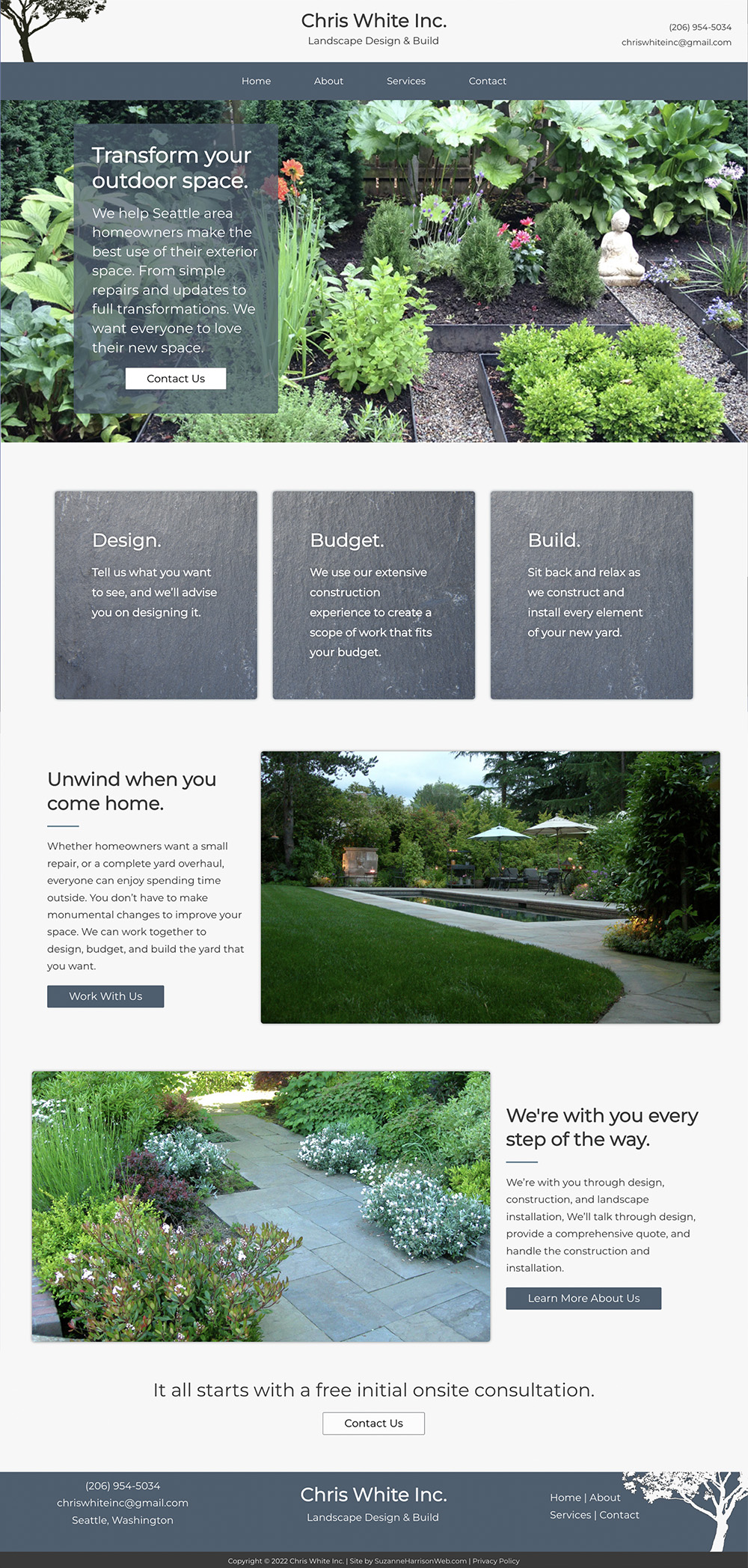 Website Build-Out and Results
A clear reflection of the Chris's style, process, and value
Chris wasn't hurting for new business, but he needed an update to make his services and process clear to all who visited his site. Starting with an interview and digging deep with Chris, we re-wrote copy to make it less of a resume of Chris and more catchy and enticing messaging that speaks directly to potential clients about the value he provides.
An easy-to-navigate site with more photos and updated service descriptions
Clients need to visualize themselves in their new gardens. So we made that possible by showcasing his work based on category. They also want to know what to expect. So we explained his process, and why his customers love to work with him, and to refer him.
"You made it about the client and not me, making it clear how we're going to help the next person that looks at my website."
– Chris White