Residential Architecture and Interiors in the Pacific Northwest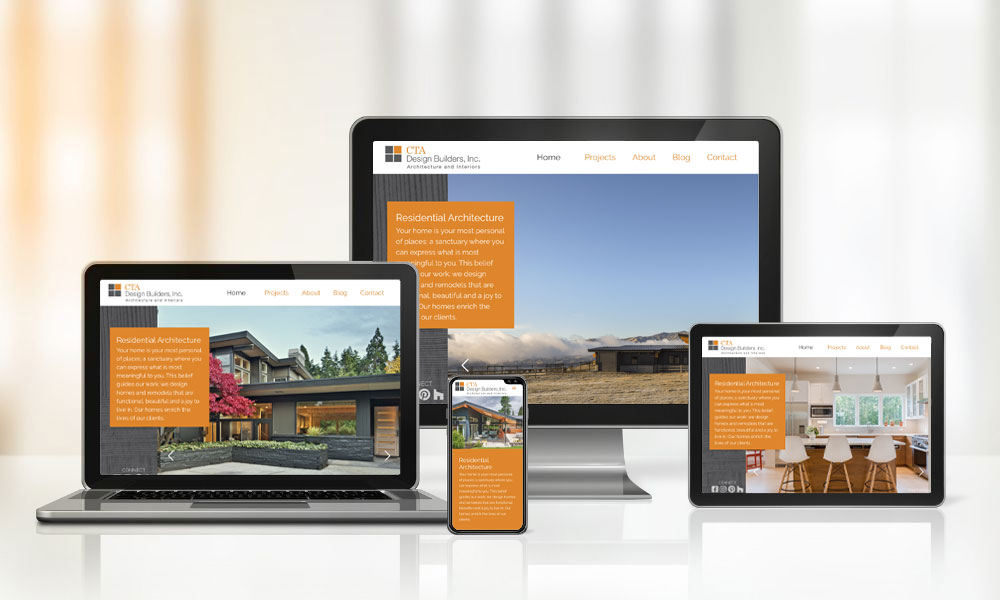 Julie and Buzz of CTA Builds, long standing experts in the Design Build industry, were shifting their services away from including home building to strictly architecture. Their new website needed to bring this new direction forward while highlighting their talent, experience and expertise. It also needed to a more modern feel and look great on all devices and screen sizes.
Today CTA Builds' website attracts thousands of visitors a month, and the company is 100% focused on architectural design.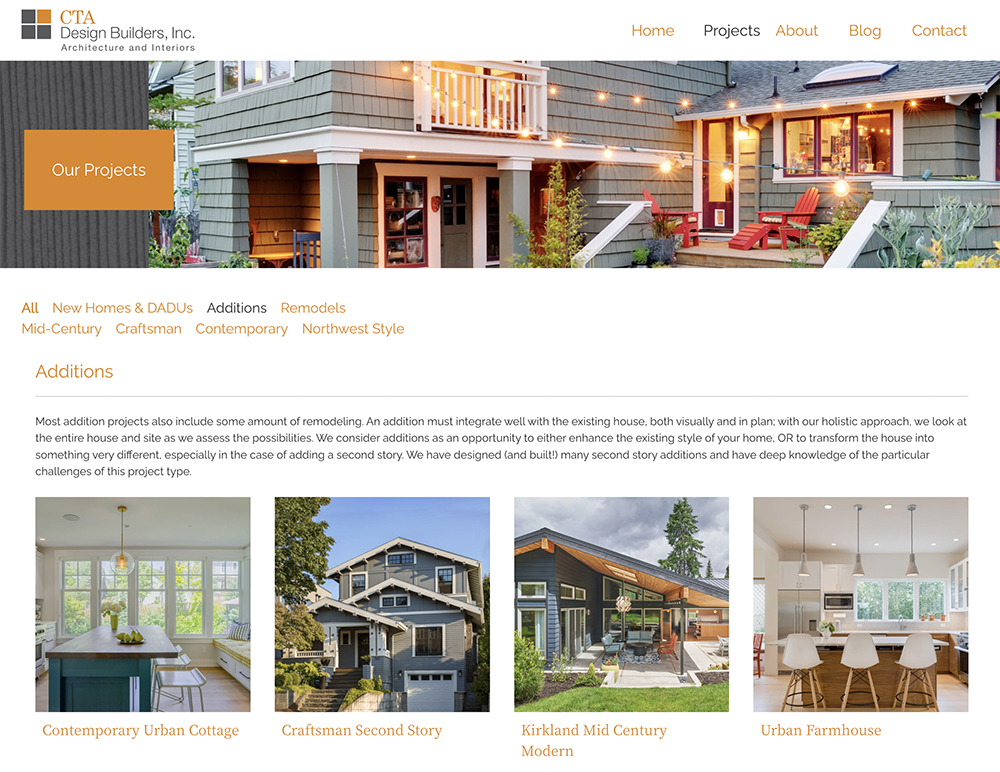 Website Build-Out and Results
Big beautiful photos of their incredible work
I had home-envy every minute I worked on this website. CTA provided me with beautiful photos and beautiful text, and I made sure they looked great – on all devices and screen sizes – so clients can drool over the possibility of working with them.
An impressive portfolio and informative blog shows their authority, and helps get them thousands of visits per month
Every project they complete goes onto the website, with beautiful photos of the homes, inside and out, and an overview of the project. Informative blog articles are also published regularly to additionally show their expertise and dedication to their work. (Do a search for mid-century architect Seattle and you'll see they come up first!)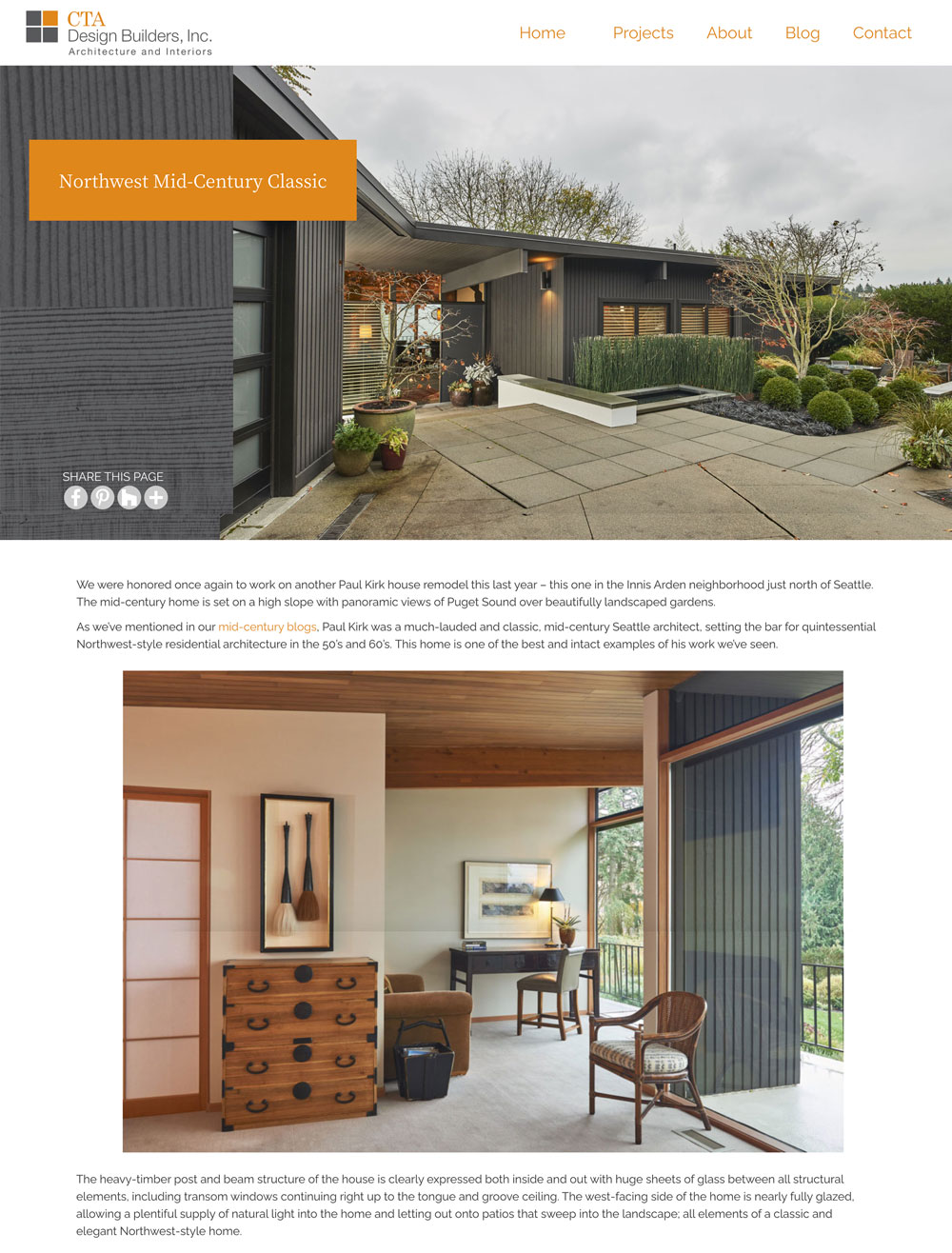 "We worked with Suzanne to completely rebuild our website and are thrilled with the outcome.  It is functional, and beautiful! Suzanne really understands the mechanics of the necessary functionality, and was able to explain it all to us in ways we could understand – no small feat! We're extremely appreciative of her great work, and feeling well-taken-care-of with her maintenance plan. Suzanne gets top marks and the highest recommendation from us!"
– Julie Campbell, CTA Builds