If you have a small business, it's essential to have a value proposition for your website that communicates what makes your business unique and why potential clients should care. A value proposition goes beyond "We make websites" and tells visitors what they need to know to become convinced of the value you can provide them. A good value proposition can be the difference between success and failure for any web design, so making sure it's clear and concise is key.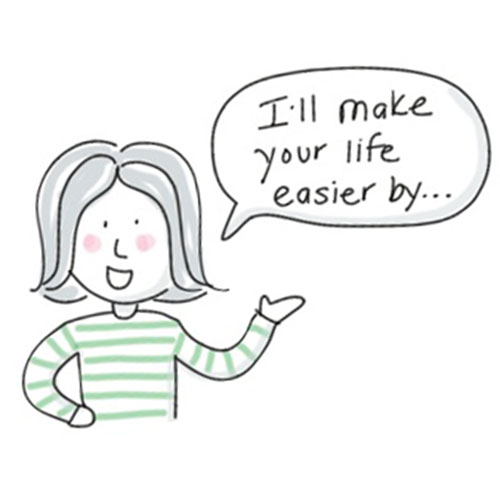 What is a value proposition?
A value proposition is a statement that clearly articulates the value you can provide to your customers. It explains why they should choose your service over any other, and what unique benefits they'll get from working with you. Your value proposition is used on your website so that potential customers can quickly understand the value of your business and decide whether it's worth their time and money.
Why having a value proposition matters
A value proposition that is persuasive and engaging will make visitors to your website want to learn more about what you have to offer. By creating an effective value proposition for your website, you're giving visitors an opportunity to better understand your services before making a decision. This will help ensure that you not only attract new leads but convert those leads into paying clients.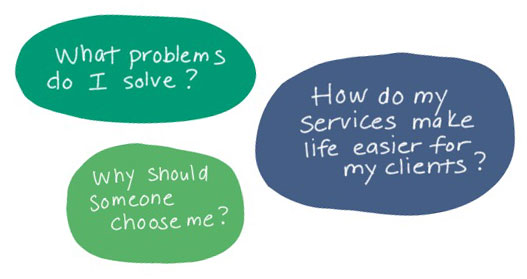 How to write a powerful value proposition
When creating a value proposition, start by asking yourself questions like: What problem am I solving for my clients? What obstacle or frustration am I eliminating? How does my product or service make life easier for them? Why should someone choose me over another provider?
To help craft a compelling value proposition, consider using storytelling elements like emotional language and metaphors as well as research data points that support your claims.
Write your value proposition in the second person (using "you" and "your") so your visitors feel like you're speaking directly to them. Here are a couple of examples to get you started:
Value proposition examples
An accountant:
When you're running a small business every penny counts. You need to save money. You want financial security. So it's important to have accounting services tailored to your specific needs. Our team of professionals takes the time to understand the unique needs of your small business, ensuring you're taking full advantage of all your available deductions, while remaining compliant with tax laws.
A web designer:
As a web designer I understand the challenges that come with managing and growing your small business. That's why my approach is all about personalization. I want to get to know you and what makes you extraordinary, so I can create a north star for designing an amazing website that both you and your clients will love. I want your website working hard for you!
(That's the value proposition you'll find at the top of my About page.)
How to use your value proposition on your website
Once you've developed your proposition as a statement, your 'About' page is a great place to put it. And that's about it. But everything else on your website needs to support it. This includes the headlines, calls to action, testimonials, blog posts, portfolio images, case studies, even your contact form. 
For instance, at the top of my home page, the headline simply states, "A great website makes a BIG difference for you small business." Then as you scroll down there are supporting headlines and text that explain more. Everything on my website intentionally supports my value proposition, including the images, style choices, and blog posts.
Need Help?
Your value proposition not only helps you attract more clients and build a great reputation, it provides the foundation for building out a website that clearly demonstrates how much you understand and care about helping your customers. But it can be challenging! Download my Mini-DIG questionnaire to help you tap into what makes you extraordinary.