Chances are you've heard the term SEO (Search Engine Optimization) or SEM (Search Engine Marketing) before. A lot of folks equate SEO to becoming more Google-able (if that's even a word). Sounds simple enough. But the SEO rabbit hole can quickly become very complex. One way to understand SEO at a higher level is to break it down into two broad categories:
Onsite SEO and Offsite SEO.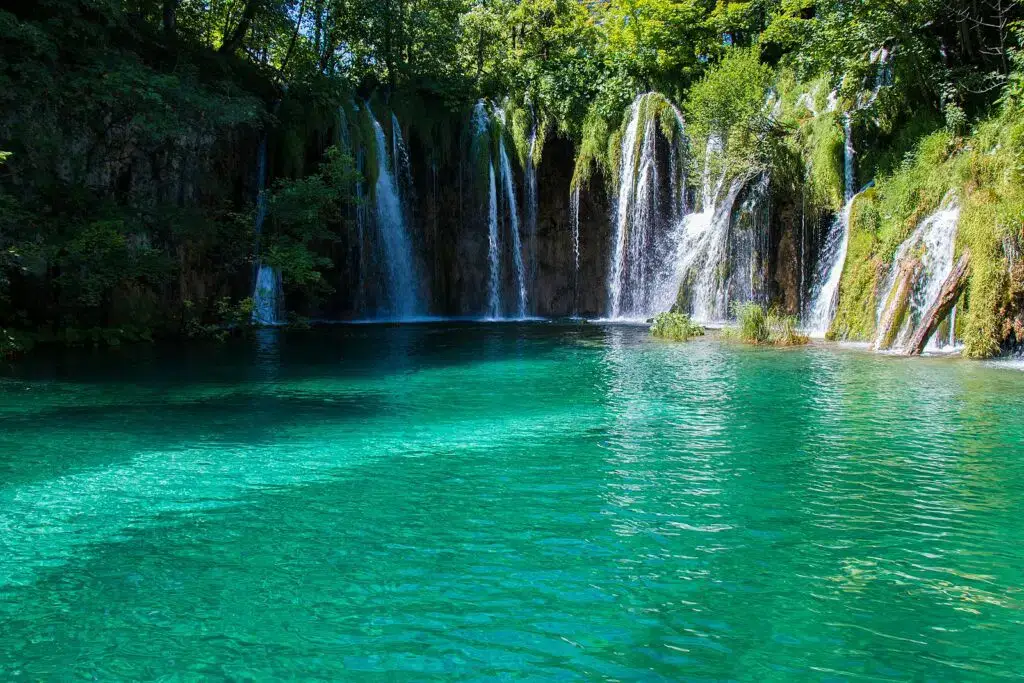 You can think of SEO a lot like a set of rivers and streams leading to a lake. Your website is the lake, and your potential customers are the water. The health of the lake is going to depend on two factors:
The lake itself needs to be able to attract and hold the water. This is Onsite SEO.
The system of rivers and water sources need to be constantly flowing. The bigger and more impressive the system of rivers, the more impressive the lake will seem. This is offsite SEO.
Having a big, deep, and impressive website is great, but if there's no system of "rivers" in place to flow traffic to your website, you may not be ranking as highly on Google as you'd like to.
SEO is Essentially Building Authority as a Reputable Answer to People's Common Questions
Picture yourself looking for directions in downtown Manhattan and you come across two people who might be able to help you.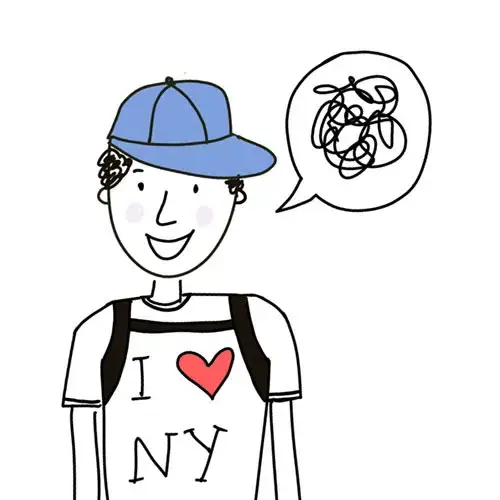 The first person looks like a tourist. He's wearing a "I Heart NY" hat and shirt. You ask for directions, but he goes on a lot of unrelated rambles of how much he loves Central Park, and how you must go to the Statue of Liberty. He lacks structure in what he's talking about. Plus, no one else is pointing to him saying – trust this person, he has the answers you're looking for.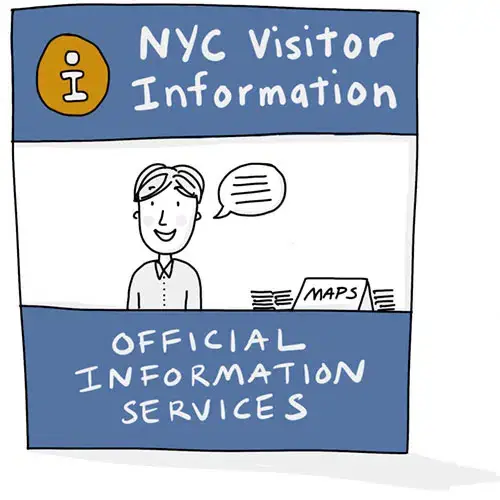 The second option, is a guy sitting at a booth labelled NYC Visitor Information. When you ask a question, he answers you clearly and directly. He's brief in his explanation and uses a lot of relevant words and phrases to best help you find what you are looking for. Not only that, but plenty of other New Yorkers and city authorities are pointing to the booth saying, "you can trust this service."
Who are you more likely to trust to answer your question?
Option 2, right?
At its heart, SEO is appealing to people searching for questions and establishing yourself as the most (or one of the most) credible people to answer that question. You should aim to be like an information booth in NYC: well organized, credible, and consistently helping people in NYC find what they're looking for.
Google takes all this data (how organized your content is, how credible your website is, and how consistently people visit your site) into account when showing search results.
Google's Authority Score
Google Search assigns every website an "authority score" from 1 – 100. The higher the score, the more trusted the site it. One way to increase this score is through Onsite SEO, which means making sure your website has relevant keywords, is well-written, has a lot of internal links, etc.
The other way to improve your authority score is Offsite SEO, which means other websites with high authority scores are sharing a link to your website from theirs. These are essentially votes of confidence from other authorities saying your website is an authority too.
(What to check your domain authority? Try this tool.)
Let's break these concepts down a little more, and give you some key actions to take to improve your SEO.
Onsite SEO
This is your baseline and foundation of good SEO. And completely within your control. This includes:
Your Website Writing
Since keywords are the main way Google shows your content to people searching for it, it bodes well to make sure these writing basics are covered.
Keywords in the right places – Have you determined the keywords customers are most likely to search for, and are these keywords included throughout your site, especially in Headers and Page Titles?
URL Structure – Do your URLs also include keywords and have a consistent structure?
Page Length and Readability – Are your pages too short? Are they easy to read and skimmable with clear headers and sections? While Google favors longer website copy (more words) they still take into account the readability of that copy.
Your Website Design
The design of your website is a big factor in the brownie points you gain with Google. Google looks at all kinds of factors to determine whether your website is ranked as an authority. Some of these things include:
Website Structure – Are Google's robots easily able to scan every page and see a clear hierarchy of content?
Responsive Design – AKA is your website mobile-friendly?
Page Load Speeds – Do your pages load quickly?
Multi-media Content – Do you have a mix of text, videos, and images on your website?
Offsite SEO
This is an area a lot of people don't expect to be part of SEO. But it makes sense. Essentially you can become more of an authority by having other high authority website vouching for your authority.
Backlinks and Building Authority
If you've been researching SEO, you may have come across the term "backlink." Backlinks come in many forms such as:
Traffic – Google takes in account how much traffic you get to your website (the more traffic the better) – so rather than entirely relying on Google search results, make sure your website is easy to find for people already familiar with your brand. You should be the number one result for people searching for your business name specifically on Google. Another way to increase traffic is to run paid ads on social media or Google ads as well. There's much more to cover on this topic, so feel free to read more about increasing traffic.
Social Media – Google scans keywords from social media, so if you're posting regularly and posts are being shared on social media, this can contribute positively to your authority score.
Local Listings – Websites like Yelp and Nextdoor have very high authority scores. Consider creating profiles on these websites for easy backlinks.
Getting Links from News Sources – News sites, industry blogs, and community news sites like Reddit and Medium, are all very highly ranked authorities on Google. Consider pitching story ideas and doing some PR because links from these sites can really help build your credibility.
Getting Links from Other Industries – Perhaps there's a friend or company you know that ranks highly on Google from another industry. Consider writing a guest blog for them and share knowledge so you can include a link to your site.
Tip: If you notice a competitor is ranking higher than you on Google, do some research to determine what backlinks they have. Is it possible for you to get on these sites too? You can Google around to figure this out, or an easier approach might be getting an SEO tool like Moz or SEMRush.
Making Google's Job Easier
One of the easiest ways to make Google happy is to use their tools like:
Google Business page – Make sure you've created a Google Business page which will make you more searchable on Google Maps
Google Reviews – Google is more likely to rank your page higher if you have a higher number and high score for reviews. This is why it's important to follow up with customers and make it easy for them to share reviews
Set Up Google Search Console – By setting up your Google Search Console you can give a copy of your site map to Google so they can more easily crawl your website and gather your information. They will also flag any issues on your site that are negatively affecting your SEO.
If you check off everything on this list, you're well on your way to better Onsite and Offsite SEO. These strategies will differ slightly depending on your business, your industry, and your capacity. If you want to talk SEO with me, please schedule a quick chat.