You launch your website, celebrate, and sit back to watch the leads roll in.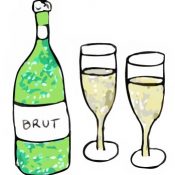 Then weeks go by without a peep. You're hardly getting any website traffic. Your sales funnel is running dry.
This shouldn't be happening, right? You invested in a beautiful website design, maybe even a professional copywriter. You've put time, money, energy, and love into crafting the perfect website, only for it to hold you back from your growth goals.
Yes, you need a great website, it is the foundation of your business after all, but just a website isn't enough.
A beautiful website is a beautiful website. It looks great. Your brand colors move you. And if you've moved forward with content strategy and copy, you have incredibly resonant content that empowers your audience to take action. But, even if your website is effective in generating sales, you still need to nurture your brand visibility so that your ideal customers can actually find you online. 
Your website alone is not going to cut it (not even close!)
Why? The internet is this fast-paced, ever changing world with its own language (HTML, CSS, Javascript, PHP), ways of doing things (those pesky algorithms!), and is absorbing new data every single second from millions of users and websites across the globe.
To keep up, you have to be constantly on top of your marketing. That means investing in growth specific activities for your business, like consistent content and optimizing your website to keep up with search engines like Google
This is where search engine optimization (SEO) comes in to save the day.
Think about it—the internet has become accessible to almost everyone. So if all 7.7 billion people in the world are online looking for answers to their everyday problems, and are using specific search terms that help Google identify the best source for questions to be answered, wouldn't you want to know what your audience is searching for to find you?
The key to increasing website visibility and organic traffic is SEO, helping you take control of moving leads through your sales funnel. It's literally a win-win for everybody—you get new clients, your clients get their problems solved.
But yes, I know what you're thinking: "Suzanne, SEO is so confusing and it's so much to implement. How do I even get started?"
Really glad you've landed here because I'm going to give you a mini introduction to SEO. I'm covering how keywords and terms work, free tools you can use to track your website's performance and growth, and the impacts SEO can have on your business.
SEO keywords are the questions and phrases search engine users are typing into Google to find answers online. When a user searches for something, Google works to find relevant web pages that address what they are searching for by scanning its index to find a match.
For example, I recently posted a blog on how to develop a sales funnel. I titled the article "A beginner's guide to developing a sales funnel" based on the search terms "how to develop a sales funnel" and "beginner's guide to sales funnels" being popular search terms among users for this query. Because I chose to strategically title the article, the article now ranks in the top #6 when searching for a beginner's guide to developing a sales funnel on Google (go ahead, type it into Google and see what happens!).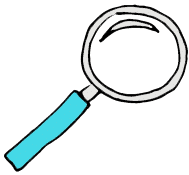 SEO keywords are specific words that continually trend in the answers to search queries. They are "words" that become "key" for helping copy rank because they are searched so often. However, this also makes them very competitive to rank for, which is why a thorough SEO strategy that researches the search terms of your ideal audience (and competitors!) is key to success.
An example of his would be a term like "sales funnel". Without context, the search engine user will most likely be given millions of pages that reference "sales funnel" in their content. By providing context in the SEO title and snippet of your page (the content that shows up under the title of your webpage on Google), like "a beginner's guide to developing a sales funnel", would help the user understand if you have the information they are looking for.
Although this is very beginner SEO, it's crucial to implement. By understanding how your ideal audience uses search engines will help you effectively get your content in front of them.
This comes up a lot when thinking about what you want to rank for on Google.
Let's say you run a Mexican restaurant called "La Fiesta". You think "well, that's the name of my business so that's what I should rank for."
You optimize your content and your SEO snippet text to reflect "La Fiesta Restaurante".
However, this is exactly what you don't want to do. 
If it's date night, or a family is driving through the city with a craving for Mexican food, they're most likely going to search Google for "mexican restaurants in Seattle" or "mexican restaurants near me". If you were to change your SEO homepage snippet to something like "Mexican Restaurant | Downtown Seattle, WA", you're going to see a lot more warm leads coming your way as they eye your delicious menu. 
Free and accessible tools for tracking SEO and growth
Your website SEO doesn't need to be a massive investment. Getting started effectively means accessing the right tools to continually analyze and optimize your website copy. SEO is a journey, and as Google continues to evolve, a huge piece of your growth online is to keep up with daily updates.
Yes, I'm serious. It can be a lot to manage.
That being said, Google has made it a little easier to understand how your website is performing, and which keywords and terms you are ranking for vs. which ones you aren't (and which ones you should be!).
You can collect all this data through two user-friendly, Google platforms: Google Analytics and Google Search Console.
Google Analytics tracks all the data of your website. It allows you to access details about your audience demographics, which traffic sources are sending visitors to your website (and how many!), how long visitors are staying on your website (even what they are clicking on!), and track conversions.
Google Search Console provides you with ongoing reporting of what keywords and search terms are relevant for your business. It informs you about what URLs website visitors are clicking on based on your copy, and which keywords and terms are performing well but leading traffic to your competitors. This free data is literally the gold mine to getting started with SEO as you can test and analyze your content to identify what is attracting visitors to you (and ensuring that those visitors turn into clients).
How SEO success can impact your business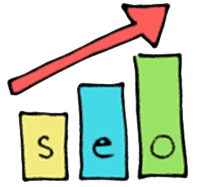 One of my first SEO clients was a total success story. As an entrepreneur specializing in custom metalwork, he needed a strategic visibility plan to reach his audience. His goal: he wanted to rank locally for his niche in the Seattle area. 
To get us started towards his SEO goal, we optimized the site loading time and created a site structure that was not only user-friendly but Google crawl-friendly ("crawling" is how Google scans for information on the web based on search queries). After launching the updated website and getting everything running smoothly, we performed a keyword search based on competitors and industry standards. 
Based on the keyword research, the focus of the campaign was based on the following primary keywords:
Exterior Metal Railing Seattle WA
Custom Metal Railing Seattle WA
And the following secondary keywords:
Custom Iron Gates Seattle WA 
Custom Metal Fences Seattle WA 
Metalwork Seattle WA 
In just one month after implementing these changes, my client was showing up on the first page of Google search results. Within three months, he was in the top three businesses ranked for metal work in the Seattle area. For three years now, my client has watched his organic traffic double every year. His SEO continues to increase his online visibility and nurture qualified leads through his sales funnel. Sometimes it's hard for him to even keep up with inquiries!
Looking to see real growth results with a strategic SEO plan?
We've covered the basics but if you want to make SEO a long-term lead generating tactic for your business, you're going to need a solid strategy.
"The best place to hide a dead body is page two of Google." – Dharmesh Shah
Whether you've built your website with me, or another agency, let's get you from being buried beneath competitor listings to page one on Google with SEO services that help your business thrive online.