You need more than just a website.
You need a website that people visit and engage with.
You need to drive traffic – the right traffic – to your site then convert it into action.
But how? Where to you start?
Like most things, this is an iterative process, and the best place to start is with a strategy. Then implement that strategy. Test it out. Measure your success. Adjust as needed. Here are some steps to get you started…
Step 1 – Create your strategy
Based on your goals, your mission, your niche, your edge – you should have a well-defined target audience, or ideal customer. The narrower your customer segment, the more easily you will be able to target them. (For me, my ideal customers are small business owners in the Seattle area who are looking to leverage the web to grow their businesses.)
Once you have a well-defined target audience, you need to think about where they hang out. Where do they go to solve the problems that you can help them with?
Where does your target audience hang out online?
Consider these…
Google: What search terms does your target audience use to find a product or service like yours?
Social media: Facebook, Instagram, YouTube, Snapchat, Twitter, LinkedIn, Pinterest, Google+, Quora, Meetup, Next Door?
Directories: Yelp, Google My Business, Yellow Pages, Chamber of Commerce, industry specific directories?
Marketplaces: Etsy, Ebay, Amazon, Houzz, Craigslist…
Blogs: Food blogs, travel sites, personal coaches, fashion tips, home decor – there are millions of blogs out there that people visit regularly and subscribe to.
Where does your target audience hang out in person?
Consider these…
Trade shows and conventions
Business and networking events
Classes and seminars
Markets, crafts shows, art walks
Coffee shops or co-working spaces
The dog park? The gym? The pub?
Once you've established where your audience hangs out, you need to hang out there as well. You don't have to be everywhere – pick just a few of those places to focus on to start. Pick ones that you think will give you the most bang for your buck, but keep the list short and manageable.
Using myself as an example…
For instance, my target audience would use Google to search for website advice, or to find a local web specialist. My target audience also relies heavily on personal referrals. And because my clients are often people starting a new business, or taking their business to the next level, they are often taking business and marketing classes or participating in networking events. So…
My strategy is to:
Get high ranking search engine results.
Get referred by clients, friends, family, acquaintances, previous employers and coworkers.
Create connections by teaching people with new businesses how to leverage the power of the web.
Step 2 – Choose tactics for your strategy
What actions are you going to take to implement your strategy? If your strategy is to improve search engine results (and whose isn't?) then here are some tactics to consider:
Actions to Improve Search Engine Results:
Regularly create high-quality content on your site that delivers value and is share-worthy.
Commit to a set of keyword phrases and topics and create content relative to those keywords.
Make your valuable content easy to share so people will share it on social media and on their own sites. Add social media share buttons to your blog posts and product pages.
Promote your content on social media sites.
Include video on your site. Search engines like sites that use multimedia.
Cultivate backlinks by guest blogging, publishing press releases, posting on social media. When search engines find a site with lots of other sites pointing to it, it ranks higher.
Create social media and directory profiles to help your ranking. (Here's a great article to help you set up your social media accounts.)
Make sure your site is mobile friendly. Google has made mobile friendliness a ranking factor.
Optimize your site for speed. Google likes sites that load quickly.
Consider pay per click advertising.
Consider hiring an SEO expert.
Other on-line tactics:
Focus on one or two social media platforms. Post regularly. Consider paid promotions.
Create an email marketing campaign.
Create a marketing campaign using landing pages.
Teach a Skillshare or Udemy class.
Make YouTube videos.
Set up shop on Etsy. Consider their paid promotions.
Check out this article on Forbes that has 23 suggestions.
In-person tactics: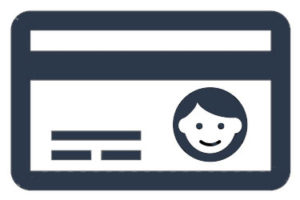 In-person tactics pretty much involve handing out business cards, or a flyer. If you're selling at a craft show, or participating in a trade show, or speaking at an event, or chatting up a stranger at the dog park, always be prepared to hand out your business card. Also consider a clipboard with a sign-up sheet to join your mailing list.
It's so much easier for people to like you and trust you when they meet you in person. So while you might not have as big of a reach this way, your connections will be deeper and the likelihood of doing business much greater.
Using myself as an example…
These are the tactics I decided to focus on for my business:
Create a well-designed, mobile friendly, fast loading website.
Regularly create high quality content on my blog, and make it easy to share.
Commit to a set of keyword phrases and topics and create content relative to those keywords. My topics are all related to building successful websites for small local businesses.
Promote my content on social media sites, focusing on Facebook and LinkedIn.
Create social media and directory profiles on Facebook, LinkedIn, Google my Business, Pinterest, Twitter, Yellow Pages, White Pages.
In-person tactics include attending WordPress meetups, networking events, volunteering at WordCamp, and finding other opportunities to speak/teach.
Step 3 – Measure your effectiveness
Okay, so you've created your strategy, chosen tactics to focus on, and you're ready to take action. But wait…
How are you going to measure the success of your efforts?
Yes, you will know if you are successful if you see an increase in sales, or start getting more phone calls, email inquiries, and subscribers. But knowing which marketing efforts were successful, or the ratio of the number of visitors to your site to the number of on-line sales, or detailed demographic data about your visitors, will allow you to focus and scale your efforts for even greater success. In order to get this information, you need to set up Google Analytics and Facebook Pixel.
Google Analytics
Google Analytics is great for measuring traffic. It will tell you where your traffic came from (organic search results, directly typing in your url, or referrals from other sites), percentage of new vs. returning visitors, how long they stay on a page, what pages they're viewing, how they enter and exit your site, conversion rates, social shares and mentions, and more.
Facebook Pixel
Facebook pixel is a bit of code you put on your website that allows Facebook to track all of the visitors to your website, while they are logged onto Facebook. And because so many Facebook users are browsing the web while still logged into Facebook, you can get some pretty interesting and very detailed demographic data about who's visiting your site and what they do there. This article has some very detailed information about using the Facebook Pixel.
Step 4 – Scale or adjust your efforts
It will take some time for your analytics to give you enough information to go on, but give yourself a set amount of time – 3 months perhaps – to determine if you are having a successful impact. If so, decide if you want to ramp up your efforts for even bigger goals, or if you need to adjust your efforts to reach your current ones.
Good luck!
Contact me if you need help.