"How much does a website cost?" is a common question I get from clients.
It's a valid question. Price is usually the first thing that comes to mind when building a website.
But, the bigger question is: "how much does it cost to not have a good website?"
To be a serious business, you need to invest in your marketing and that starts with your website.
Your website is foundational to your business. Think of your website like a trusty employee. That helps you connect with your audience, sells your solution to their problem, and increases your overall productivity.
A website isn't a cost, it's an investment. It's a key piece of your marketing puzzle. It's what helps you establish and grow your business online. If you aren't willing to make that investment, your audience will be headed straight into the trusting arms of your competitors (and they are already online and thriving!).
To help you make an informed decision about your website, I'm breaking down 4 major reasons why your website is one of the best investments you can make for your business for reaching your growth goals.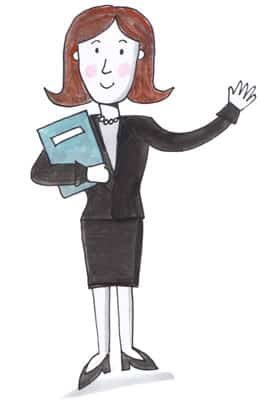 1. You need to look professional.
Your website is the foundation of your digital marketing and the core of your online visibility.
Your website should represent your business values, your audience, the problem you help them solve, and, most importantly, your WHY.
If your website looks like it hasn't been updated since 1992, or your copy is full of big fancy words, visitors will be skeptical of your business.
You don't need to be a millionaire to create a website that honors these elements of your business. Starting simple, even with just a one-page website is totally fine — as long as it's effective, resonates with you and your audience's needs, and is easy to navigate.
Regardless of the amount of money you are investing in your website, you need to ensure it aligns with your growth goals and authentically represents your business to your audience.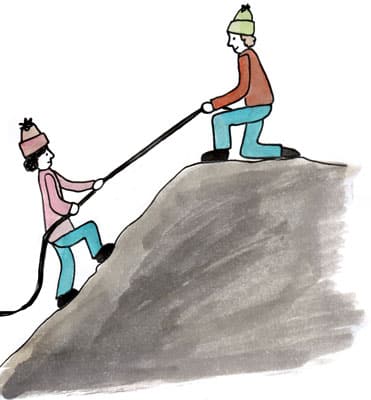 2. You need to build trust with your audience.
Have you ever landed on a company's website that had a solution to a problem you were facing, only to feel immediately uncomfortable or annoyed? It was crowded with too many words, too many images, too many pop-ups. You couldn't find the answers to your questions. There were spelling errors and not a single helpful testimonial.
As a result, you moved on.
Why? Because they weren't clear on what you needed to feel safe in making the purchase; they didn't value building trust with you.
Understanding who your audience is, what their needs are, and the problem they have that you solve is the core of content strategy. In identifying this key information, you can write content that resonates with your audience's problems, their lifestyle, their needs, and support them in making a decision.
Authentic communication (as well as a user-friendly website!) is key to building trust. To get there, you need a solid strategy and that means investing in your brand story.
If your audience is not aware of how you serve them, how to take action, and why you're the best solution for them, you will not gain their trust and they will move on to your competitor.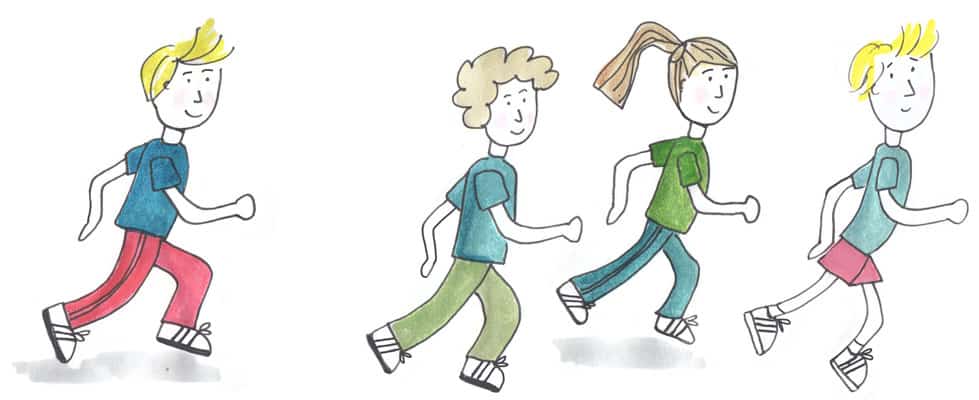 3. You need to compete in your market.
Your competitors have already invested in their website and are currently investing in their ongoing marketing growth. If you aren't willing to keep up and showcase why your audience should choose you, simply because you want to save a few dollars, business growth is going to be an ongoing challenge.
A huge part of your initial website investment is its optimization. To strategically compete with your competitors, visibility through search engine optimization (SEO) and strategic copy is a huge piece of your marketing puzzle.
You need to make it as easy as possible for your audience to find you online. Simply put, if your audience can't find you, there are 40,000 + other websites Google will send them to in that very second.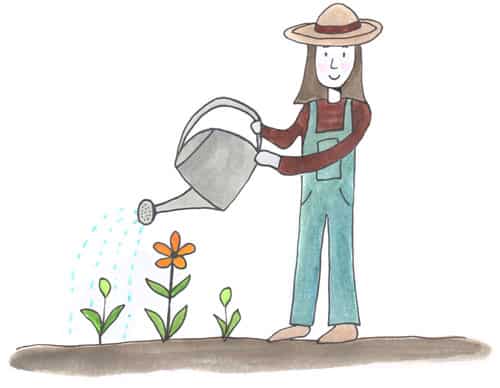 4. To grow, you need to sow.
The truth is, to grow towards your goals, you need to invest to get there.
The concept of an investment is to put money forward to receive something of even more value in return.
Think about your education. You don't "buy" a degree and not gain any value from it. You invest in your education and in return receive knowledge, growth, and opportunities.
A cost is very different from an investment.
The same goes for your website. You're investing in your business growth. To reach your growth goals, you have to put in what you want to get out (and then some!).
To make money with your website, you need to show your audience you're worth the purchase.
So, now that you are clear on the why of your website investment, let's dive into how to start budgeting for it.
To help you identify what your website investment will look like, I've put together 5 Entrepreneur Archetypes that break down where you currently are in your business and the scope of your website needs.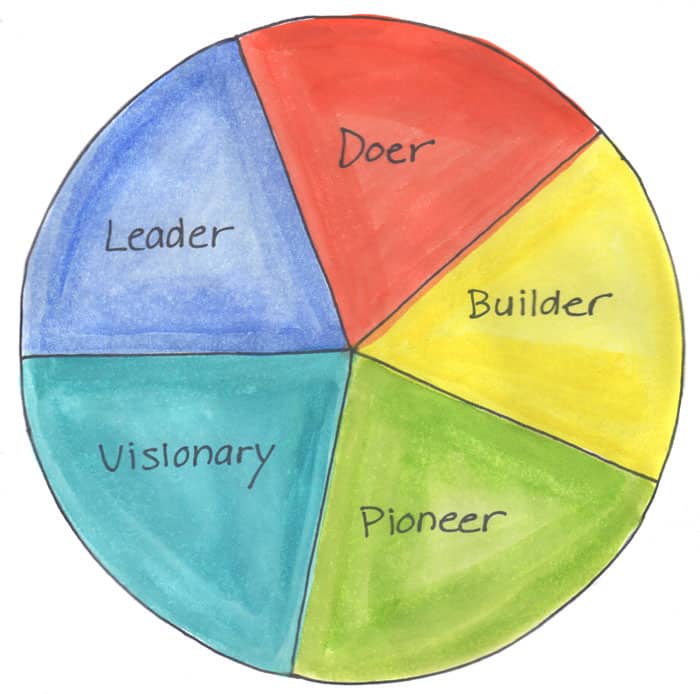 Identify your Entrepreneur Archetype
1. The Doer
The Doer does everything. They have their hand (and their heart!) in multiple projects. They are usually flying solo, but on a path to creating a reliable team, accessing the resources they need to thrive, and identifying where to invest online.
The Doer's initial website investment starts with a one-page website. The website should include a simple call to action, whether it be submitting a form or subscribing to an email list, and a captivating brand story.
The Doer's website budget starts at around $2,000.
ToddSunn is a recent client of mine who had clear website goals for the scope of a Doer website.
As an entrepreneur new to the digital marketing world, he wanted his services to be clearly communicated, his audience to know how to hire him, and provide a snapshot of who he is and why he loves what he does.
With the inclusion of an engaging testimonial to help build trust with his audience, we were able to create a simple, effective, and professional website that allows Todd to easily be found online (and Google!).
2. The Builder
The Builder has a strong business concept and a great reputation based on their growing portfolio of work. They may already have an existing website that isn't getting them the results they want, and are ready to dive into building a strong brand strategy that resonates with their audience.
The Builder is experimenting with what's next for their business growth, usually have a small team of either in-house employees or contractors, and have an ongoing content element to their business that needs monthly maintenance or updating, like a blog or portfolio. Usually the scope of the website is between four and five pages.
The Builder's website budget is about $3,500.
Howard Z Freeman is a client of mine, a contractor, whose goals perfectly aligned with The Builder archetype (pun intended!). With a growing portfolio of projects to feature, I helped Howard build a website aligned with his values and goals, and trained his team on how to update his portfolio as more completed projects come to fruition.
3. The Pioneer
The Pioneer is at home in their journey, but always seeking new opportunities and bringing new ideas to life. They are clear on their long-term goals and what they need from their website to grow. They are at a point where a solid strategy is needed so they can start taking action.
The scope of a Pioneer website would include content strategy, professional copywriting, web design and development, and ongoing hosting and maintenance, including updating their WordPress theme and plugins.
The Pioneer's website budget starts at $5,000.
JB-3 is a company that created an "easy pull" manual leg bag catheter system. They needed an optimized website with clear and targeted copy that ensures those who need their product can easily access it.
As an ecommerce company, their website is 11 pages and includes key copy pages such as an operations manual and FAQs, and forms that support their service and maintenance offerings. Currently, we are leading a targeted ad campaign to increase visibility to the website.
4. The Visionary
The Visionary is clear on their 5 to 10 year goals, has multiple offerings and services, is growing their team to support their clients' needs and ongoing growth, and looking for ways to automate admin processes.
The Visionary has quite a large scope of website needs, including content strategy, foundation copy, growth copy, and ongoing back-end support.
The Visionary's website budget is closer to the $7,000 mark.
One of my oldest clients, ARC Dance, is a non-profit dance company and ballet school. Their website is optimized to meet the various needs of their multiple audience personas, from class registration to performance ticket sales. Their website has been an ongoing project of continually evolving functionality needs, including payment processing and email marketing.
5. The Leader
The Leader is an influencer in their industry. They need to be at the top of their field, continually growing and evolving, while showcasing their authority. They are managing a larger team, have multiple services, a longer sales funnel, and are usually handling quite large and interconnected projects with multiple stakeholders.
The scope of The Leader's website is usually 7+ pages. Their website and marketing needs usually include ongoing content marketing, theme and plug-in updates, blog and/or portfolio management, and back-end maintenance.
The Leader's website budget varies from project to project, as a lot of customization goes into the strategy and design based on their growth goals.
CTA Builds is an architecture and interior design firm that has been in their competitive field for years. They needed a website that would showcase their gorgeous portfolio, a strong brand story, and a robust, consistent blog that authentically showcases their authority. As a result, we built a very visual, SEO-friendly website that keeps them at the top of their industry (and at the top of Google!).
So, what's your Entrepreneur Archetype?
Let's get you clear and focused towards your growth goals with a website that will serve you, your business, and your clients best.
Book a free 30 minute strategy call for us to identify where you are at and where you want to go. Once we've identified your archetype, we'll develop a plan of action that gets you growing and piecing together your business's beautiful future.